{ "sourceCodeId" : "133703933", "sourceName" : "DIRECTSOURCECODEWB", "sourceSegment" : "direct", "profileZipcode" : "", "profileStoreId" : "", "profileStoreName" : "", "profileID" : "6217177513", "isInternational": "false", "isWarrantyShippable": "true", "isInternationalCommerceEnabled": "true", "currencySymbol": "$", "cookieLoggedIn" : false, "richRelevanceMode":"render", "richRelevanceApiKey":"f29fd1fb3de71d59", "richRelevanceUserId":"", "richRelevanceSessionId":"7b94f611292ec02b9f8bcf42da466c39", "rrBaseUrl":"//recs.richrelevance.com/rrserver/", "rrChannelId":"3566", "rrMobileChannelId":"3566", "hashedUserIdForCriteo":"", "rrTimeout":"10000", "isEducatorAccount": "false", "sessionIsDC": "false", "fullyLoggedIn" : false, "isMobile":"true", "isProp65User":"", "JSESSIONID":"", "showEloyalty": "true", "loyaltyName":"firstchairrewards", "showLoyalty":"true", "loyaltyUser":"", "loyaltyPoints":"", "callCenterNumber" : "800.348.5003" }
{ "pageType" : "item_page", "placements" : "2", "placementNames" : "recommended-accessories_bottom_1,others-viewed_bottom_1" }
Alvarez

Delta00/TSB Acoustic Guitar
site8skuJ42386000001000
site8skuJ42386000001000
ABA
SKU

#

J42386000001000
true
true
true
MMGS7/J42386000001000_MEDIA_SET
false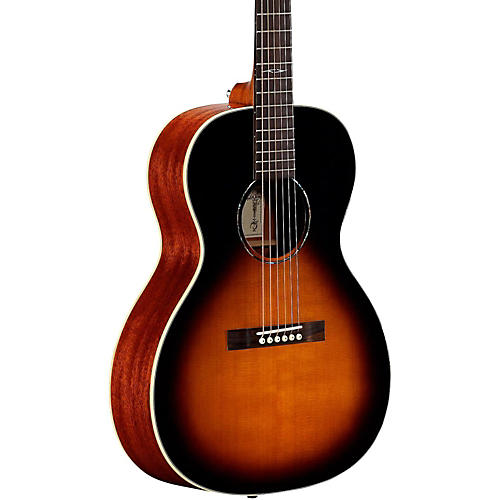 In Stock & Ready to Ship
Most orders placed before noon ET ship same day (except weekends and holidays)
in_stock
in_stock
Earn up to 2,000 reward points.
& Free Shipping on everything within contiguous 48 states
true
true
Description

Reviews

Q & A
Stylish ode to the classic jazz and blues guitars of yesteryear.
2016 sees the introduction of Alvarez's new series, Jazz & Blues. Since jazz and blues never go out of vogue, Alvarez wanted to make a guitar line dedicated to these genres, designed from the ground up in order to pay special attention to tone, detail and, of course, quality. The Delta00/TSB pairs a solid A+ Sitka spruce top with a solid mahogany body that features an appealing tobacco sunburst finish. It also comes with a mahogany neck with rosewood fingerboard, abalone and mother-of-pearl inlays, a real bone nut and saddle and ivory ABS binding.

Case sold separately.

FEATURES
Body
Body type: Blues
Cutaway: Non cutaway
Top wood: Solid A+ Sitka Spruce
Back & sides: Mahogany
Bracing pattern: Back shifted, scalloped X
Body finish: High Gloss
Orientation: Right handed
Neck
Neck shape: V
Nut width: 1.75 in. (44.45 mm)
Fingerboard: Rosewood
Neck wood: Mahogany
Scale length: 24.84 in.
Number of frets: 20
Neck finish: High Gloss

Electronics
Pickup/preamp: No
Brand: Not applicable
Configuration: Not applicable
Preamp EQ: Not applicable
Feedback filter: Not applicable
Tuner: Not applicable
Other
Headstock overlay: Rosewood
Tuning machines: Premium Open Gear Chrome
Bridge: Rosewood
Saddle & nut: Real Bone
Number of strings: 6-string
Special features: Body finish
Case: Sold separately
Accessories: None
Country of origin: China
Got the blues? Get this guitar and share them with the world in song. Order today!
/Alvarez.wwbw
{"l":[ {"n":"Shop By Department","u":"#","l":[ {"n":"Woodwinds ","u":"/Woodwinds.wwbw","l":[ {"n":"Instruments","u":"#","l":[ {"n":"Shop All Woodwinds ","u":"/Woodwinds.wwbw","l":[]}, {"n":"Alto Saxophones","u":"/Alto-Saxophones.wwbw","l":[]}, {"n":"Tenor Saxophones ","u":"/Tenor-Saxophones.wwbw","l":[]}, {"n":"Soprano Saxophones ","u":"/Soprano-Saxophones.wwbw","l":[]}, {"n":"Baritone Saxophones","u":"/Baritone-Bass-Saxophones.wwbw","l":[]}, {"n":"Bb Clarinets ","u":"/Bb-Clarinets.wwbw","l":[]}, {"n":"Bass Clarinets ","u":"/Bass-Clarinets.wwbw","l":[]}, {"n":"A Clarinets","u":"/A-Clarinets.wwbw","l":[]}, {"n":"Harmony Clarinets ","u":"/Harmony-Clarinets.wwbw","l":[]}, {"n":"Piccolos ","u":"/Piccolos.wwbw","l":[]}, {"n":"Flutes ","u":"/Flutes.wwbw","l":[]}, {"n":"Alto Flutes","u":"/Alto-Flutes.wwbw","l":[]}, {"n":"Bass Flutes","u":"/Bass-Flutes.wwbw","l":[]}, {"n":"Oboes ","u":"/Oboes.wwbw","l":[]}, {"n":"English Horns ","u":"/English-Horns.wwbw","l":[]}, {"n":"Bassoons ","u":"/Bassoons.wwbw","l":[]}, {"n":"Classroom Recorders","u":"/Classroom-Recorders.wwbw","l":[]} ]}, {"n":"Accessories","u":"#","l":[ {"n":"Shop All Woodwind Accessories ","u":"/Woodwind-Accessories.wwbw","l":[]}, {"n":"Saxophone Reeds","u":"/Saxophone-Reeds.wwbw","l":[]}, {"n":"Clarinet Reeds ","u":"/Clarinet-Reeds.wwbw","l":[]}, {"n":"Double Reeds ","u":"/Double-Reeds.wwbw","l":[]}, {"n":"Reed Tools & Supplies ","u":"/Reed-Tools-Supplies.wwbw","l":[]}, {"n":"Saxophone Mouthpieces ","u":"/Saxophone-Mouthpieces.wwbw","l":[]}, {"n":"Clarinet Mouthpieces ","u":"/Clarinet-Mouthpieces.wwbw","l":[]}, {"n":"Mouthpiece Accessories ","u":"/Woodwind-Mouthpiece-Accessories.wwbw","l":[]}, {"n":"Ligatures ","u":"/Ligatures-Caps.wwbw","l":[]}, {"n":"Woodwind Cases & Gig Bags ","u":"/Woodwind-Cases-Gig-Bags.wwbw","l":[]}, {"n":"Instrument Stands ","u":"/Woodwind-Instrument-Stands.wwbw","l":[]}, {"n":"Care & Cleaning","u":"/Care-Cleaning-for-Woodwinds.wwbw","l":[]}, {"n":"Straps & Supports ","u":"/Woodwind-Straps-Supports.wwbw","l":[]}, {"n":"Repair Parts & Tools ","u":"/Woodwind-Repair-Parts-Tools.wwbw","l":[]} ]}, {"n":"Top Brands","u":"#","l":[ {"n":"Yamaha ","u":"/Yamaha-Woodwinds.wwbw","l":[]}, {"n":"Vandoren ","u":"/Vandoren.wwbw","l":[]}, {"n":"Buffet ","u":"/Buffet-Crampon.wwbw","l":[]}, {"n":"D'Addario ","u":"/DAddario-Woodwinds-Woodwinds.wwbw","l":[]}, {"n":"Selmer-Paris ","u":"/Selmer-Paris.wwbw","l":[]}, {"n":"P. Mauriat ","u":"/P-Mauriat.wwbw","l":[]}, {"n":"Allora ","u":"/Allora-Woodwinds.wwbw","l":[]}, {"n":"Yanagisawa ","u":"/Yanagisawa.wwbw","l":[]}, {"n":"JodyJazz ","u":"/JodyJazz.wwbw","l":[]}, {"n":"Theo Wanne ","u":"/Theo-Wanne.wwbw","l":[]}, {"n":"Gemeinhardt","u":"/Gemeinhardt.wwbw","l":[]}, {"n":"Legere ","u":"/Legere.wwbw","l":[]}, {"n":"Rovner ","u":"/Rovner.wwbw","l":[]}, {"n":"Giardinelli","u":"/Giardinelli-Woodwinds.wwbw","l":[]} ]} ]}, {"n":"Brass ","u":"/Brass-Instruments.wwbw","l":[ {"n":"Instruments","u":"#","l":[ {"n":"Shop All Brass ","u":"/Brass-Instruments.wwbw","l":[]}, {"n":"Bb Trumpets","u":"/Bb-Trumpets.wwbw","l":[]}, {"n":"C Trumpets ","u":"/C-Trumpets.wwbw","l":[]}, {"n":"Piccolo Trumpets ","u":"/Piccolo-Trumpets.wwbw","l":[]}, {"n":"Harmony Trumpets ","u":"/Eb-D-Trumpets.wwbw","l":[]}, {"n":"Flugelhorns","u":"/Flugelhorns.wwbw","l":[]}, {"n":"Cornets","u":"/Cornets.wwbw","l":[]}, {"n":"Trombones ","u":"/Trombones.wwbw","l":[]}, {"n":"Bass Trombones ","u":"/Bass-Trombones.wwbw","l":[]}, {"n":"French Horns ","u":"/French-Horns.wwbw","l":[]}, {"n":"Euphoniums ","u":"/Euphoniums.wwbw","l":[]}, {"n":"Baritone Horns ","u":"/Baritone-Horns.wwbw","l":[]}, {"n":"Alto & Tenor Horns ","u":"/Alto-Tenor-Horns.wwbw","l":[]}, {"n":"Tubas ","u":"/Tubas.wwbw","l":[]}, {"n":"Marching Brass","u":" #","l":[]}, {"n":"Mellophones","u":"/Mellophones.wwbw","l":[]}, {"n":"Marching French Horns ","u":"/Marching-French-Horns.wwbw","l":[]}, {"n":"Marching Baritones ","u":"/Marching-Baritone-Horns.wwbw","l":[]}, {"n":"Marching Tubas ","u":"/Marching-Tubas.wwbw","l":[]}, {"n":"Sousaphones","u":"/Sousaphones.wwbw","l":[]} ]}, {"n":"Accessories","u":"#","l":[ {"n":"Shop All Brass Accessories ","u":"/Accessories-for-Brass-Instruments.wwbw","l":[]}, {"n":"Trumpet Mouthpieces","u":"/Trumpet-Mouthpieces.wwbw","l":[]}, {"n":"Cornet Mouthpieces ","u":"/Cornet-Mouthpieces.wwbw","l":[]}, {"n":"Trombone Mouthpieces ","u":"/Trombone-Baritone-Euphonium-Mouthpieces.wwbw","l":[]}, {"n":"French Horn Mouthpieces","u":"/French-Horn-Mouthpieces.wwbw","l":[]}, {"n":"Tuba Mouthpieces","u":" #","l":[]}, {"n":"Mouthpiece Accessories ","u":"/Brass-Mouthpiece-Accessories.wwbw","l":[]}, {"n":"Brass Cases","u":"/Brass-Cases-Gig-Bags.wwbw","l":[]}, {"n":"Trumpet & Cornet Mutes ","u":"/Trumpet-Cornet-Mutes.wwbw","l":[]}, {"n":"Trombone Mutes ","u":"/Trombone-Mutes.wwbw","l":[]}, {"n":"Mute Accessories ","u":"/Brass-Mute-Accessories.wwbw","l":[]}, {"n":"Instrument Stands ","u":"/Brass-Instrument-Stands.wwbw","l":[]}, {"n":"Care & Cleaning","u":"/Brass-Care-Cleaning.wwbw","l":[]}, {"n":"Valve & Slide Oil ","u":"/Brass-Lubricants.wwbw","l":[]}, {"n":"Tools ","u":"/Brass-Tools.wwbw","l":[]}, {"n":"Breathing Aids ","u":"/Breathing-Practice-Aids-for-Brass.wwbw","l":[]}, {"n":"Replacement Parts ","u":"/Brass-Replacement-Parts.wwbw","l":[]} ]}, {"n":"Top Brands","u":"#","l":[ {"n":"Bach ","u":"/Bach.wwbw","l":[]}, {"n":"Yamaha ","u":"/Yamaha-Brass-Instruments.wwbw","l":[]}, {"n":"Schilke","u":"/Schilke.wwbw","l":[]}, {"n":"Jo-Ral ","u":"/Jo-Ral.wwbw","l":[]}, {"n":"Conn ","u":"/Conn.wwbw","l":[]}, {"n":"Holton ","u":"/Holton.wwbw","l":[]}, {"n":"Denis Wick ","u":"/Denis-Wick.wwbw","l":[]}, {"n":"Miraphone ","u":"/Miraphone.wwbw","l":[]}, {"n":"Besson ","u":"/Besson.wwbw","l":[]}, {"n":"Courtois ","u":"/Courtois.wwbw","l":[]}, {"n":"Kanstul","u":"/Kanstul.wwbw","l":[]}, {"n":"Jupiter","u":"/Jupiter-Brass.wwbw","l":[]}, {"n":"Allora ","u":"/Allora-Brass.wwbw","l":[]}, {"n":"King ","u":"/King.wwbw","l":[]}, {"n":"Amati ","u":"/Amati-Brass-Instruments.wwbw","l":[]}, {"n":"B&S","u":"/BS-Brass-Instruments.wwbw","l":[]}, {"n":"Best Brass ","u":"/Best-Brass-Brass-Instruments.wwbw","l":[]}, {"n":"Getzen ","u":"/Getzen-Brass-Instruments.wwbw","l":[]} ]} ]}, {"n":"Orchestral Strings ","u":"/Orchestral-Strings.wwbw","l":[ {"n":"Instruments","u":"#","l":[ {"n":"Shop All String Instruments","u":"/Orchestral-Strings.wwbw","l":[]}, {"n":"Violins","u":"/Violins.wwbw","l":[]}, {"n":"Electric Violins ","u":"/Electric-Violins.wwbw","l":[]}, {"n":"Violas ","u":"/Violas.wwbw","l":[]}, {"n":"Electric Violas","u":"/Electric-Violas.wwbw","l":[]}, {"n":"Cellos ","u":"/Cellos.wwbw","l":[]}, {"n":"Electric Cellos","u":"/Electric-Cellos.wwbw","l":[]}, {"n":"Double Basses ","u":"/Double-Basses.wwbw","l":[]}, {"n":"Electric Upright Bass ","u":"/Electric-Upright-Bass.wwbw","l":[]}, {"n":"Acoustic Bass Guitars ","u":"/Acoustic-Bass.wwbw","l":[]}, {"n":"Harps ","u":"/Harps.wwbw","l":[]} ]}, {"n":"Related Categories","u":"#","l":[ {"n":"Shop All String Accessories","u":"/Accessories-for-Orchestral-Strings.wwbw","l":[]}, {"n":"Violin Strings ","u":"/Violin-Strings.wwbw","l":[]}, {"n":"Viola Strings ","u":"/Viola-Strings.wwbw","l":[]}, {"n":"Cello Strings ","u":"/Cello-Strings.wwbw","l":[]}, {"n":"Double Bass Strings","u":"/Double-Bass-Strings.wwbw","l":[]}, {"n":"Cases & Gig Bags ","u":"/Orchestral-Strings-Cases-Gig-Bags.wwbw","l":[]}, {"n":"Instrument Stands ","u":"/Stands-for-Orchestral-Strings.wwbw","l":[]}, {"n":"Bows ","u":"/Bows-Rosin.wwbw","l":[]}, {"n":"Mutes ","u":"/Mutes-for-Orchestral-Strings.wwbw","l":[]}, {"n":"Care & Cleaning","u":"/Care-Cleaning-for-Orchestral-Strings.wwbw","l":[]}, {"n":"Rosin ","u":"/Rosin.wwbw","l":[]}, {"n":"Replacement Parts ","u":"/Replacement-Parts-for-Orchestral-Strings.wwbw","l":[]}, {"n":"Humidifiers","u":"/Humidifiers-for-Orchestral-Strings.wwbw","l":[]}, {"n":"Pickups","u":"/Bowed-Instrument-Pickups.wwbw","l":[]}, {"n":"Effects Pedals ","u":"/Effects.wwbw","l":[]}, {"n":"Amplifiers ","u":"/Acoustic-Combo-Guitar-Amplifiers.wwbw","l":[]}, {"n":"Bass Amplifiers","u":"/Bass-Amplifiers.wwbw","l":[]} ]}, {"n":"Top Brands","u":"#","l":[ {"n":"D'Addario ","u":"/DAddario-Accessories-for-Orchestral-Strings.wwbw","l":[]}, {"n":"Bellafina ","u":"/Bellafina.wwbw","l":[]}, {"n":"Thomastik ","u":"/Thomastik-Orchestral-Strings.wwbw","l":[]}, {"n":"Glaesel","u":"/Glaesel.wwbw","l":[]}, {"n":"Super Sensitive","u":"/Super-Sensitive.wwbw","l":[]}, {"n":"Knilling ","u":"/Knilling.wwbw","l":[]}, {"n":"Cremona","u":"/Cremona.wwbw","l":[]}, {"n":"Yamaha ","u":"/Yamaha-Orchestral-Strings.wwbw","l":[]}, {"n":"NS Designs ","u":"/NS-Design.wwbw","l":[]}, {"n":"Stentor","u":"/Stentor.wwbw","l":[]}, {"n":"Pirastro ","u":"/Pirastro-Orchestral-Strings.wwbw","l":[]}, {"n":"The Realist","u":"/The-Realist-Orchestral-Strings.wwbw","l":[]}, {"n":"Revelle","u":"/Revelle-Orchestral-Strings.wwbw","l":[]}, {"n":"Otto Musica","u":"/Otto-Musica-Orchestral-Strings.wwbw","l":[]} ]} ]}, {"n":"Accessories","u":"/Accessories.wwbw","l":[ {"n":"Top Categories","u":"#","l":[ {"n":"Shop All General Accessories ","u":"/Accessories.wwbw","l":[]}, {"n":"Music Stands ","u":"/Music-Stands.wwbw","l":[]}, {"n":"Cases & Gig Bags ","u":"/Cases-Gig-Bags-Covers.wwbw","l":[]}, {"n":"Tuners & Metronomes","u":"/Tuners-Metronomes.wwbw","l":[]}, {"n":"Electric Guitar Strings","u":"/Electric-Guitar-Strings.wwbw","l":[]}, {"n":"Acoustic Guitar Strings","u":"/Acoustic-Guitar-Strings.wwbw","l":[]}, {"n":"Bass Strings ","u":"/Bass-Guitar-Strings.wwbw","l":[]}, {"n":"Ukulele Strings","u":"/Ukulele-Strings.wwbw","l":[]}, {"n":"Shop All Cables","u":"/Cables-Snakes.wwbw","l":[]}, {"n":"Instrument Cables ","u":"/Instrument-Cables.wwbw","l":[]}, {"n":"Microphone Cables ","u":"/Microphone-Cables.wwbw","l":[]}, {"n":"Stands & Racks ","u":"/Stands-Racks.wwbw","l":[]}, {"n":"Microphone Stands ","u":"/Microphone-Stands.wwbw","l":[]}, {"n":"Studio Furniture ","u":"/Studio-Furniture.wwbw","l":[]}, {"n":"Stage Accessories ","u":"/Stage-Accessories.wwbw","l":[]}, {"n":"Care & Cleaning","u":"/Care-Cleaning.wwbw","l":[]}, {"n":"Power & Batteries ","u":"/Power-Batteries.wwbw","l":[]}, {"n":"Guitar Parts & Pickups ","u":"/Fretted-Instrument-Accessories-Parts.wwbw","l":[]}, {"n":"Clothing & Collectibles","u":"/Clothing.wwbw","l":[]} ]}, {"n":"Related Products","u":"#","l":[ {"n":"Dr. Beat ","u":"/Boss-Tuners-Metronomes.wwbw","l":[]}, {"n":"Brass Cases","u":"/Brass-Cases-Gig-Bags.wwbw","l":[]}, {"n":"Woodwind Cases & Gig Bags ","u":"/Woodwind-Cases-Gig-Bags.wwbw","l":[]}, {"n":"Brass Instrument Stands","u":"/Brass-Instrument-Stands.wwbw","l":[]}, {"n":"Woodwind Stands","u":"/Woodwind-Instrument-Stands.wwbw","l":[]}, {"n":"Guitar Straps ","u":"/Straps-Strap-Locks.wwbw","l":[]}, {"n":"Guitar Stands ","u":"/Guitar-Stands-Wall-Hangers.wwbw","l":[]}, {"n":"Guitar Cases ","u":"/Stringed-Instrument-Cases-Gig-Bags-Covers.wwbw","l":[]}, {"n":"Keyboard Stands","u":"/Keyboard-Stands-Racks.wwbw","l":[]}, {"n":"Keyboard Cases ","u":"/Keyboard-Instrument-Cases-Gig-Bags-Covers.wwbw","l":[]}, {"n":"microphone stands ","u":"/Microphone-Stands.wwbw","l":[]}, {"n":"speaker stands ","u":"/Monitor-Speaker-Stands-Brackets.wwbw","l":[]} ]}, {"n":"Top Brands","u":"#","l":[ {"n":"Manhasset ","u":"/Manhasset.wwbw","l":[]}, {"n":"Korg ","u":"/Korg-Accessories.wwbw","l":[]}, {"n":"Protec ","u":"/Protec.wwbw","l":[]}, {"n":"Fender ","u":"/Fender-Accessories.wwbw","l":[]}, {"n":"D'Addario ","u":"/D-Addario-Accessories.wwbw","l":[]}, {"n":"K&M","u":"/K-M.wwbw","l":[]}, {"n":"Live Wire ","u":"/Live-Wire.wwbw","l":[]}, {"n":"Musician's Gear","u":"/Musicians-Gear.wwbw","l":[]}, {"n":"On-Stage ","u":"/On-Stage-Stands.wwbw","l":[]}, {"n":"ProLine","u":"/ProLine.wwbw","l":[]}, {"n":"WolfPak","u":"/Wolfpak.wwbw","l":[]}, {"n":"Yamaha ","u":"/Yamaha-Accessories.wwbw","l":[]} ]} ]}, {"n":"Music Books","u":"/Books-Sheet-Music-Media.wwbw","l":[ {"n":"Top Categories","u":"#","l":[ {"n":"Sheet Music & Scores ","u":"/Sheet-Music-Scores.wwbw","l":[]}, {"n":"Performance Instruction","u":"/Performance-Instruction.wwbw","l":[]}, {"n":"Theory & History ","u":"/Music-Theory-History.wwbw","l":[]}, {"n":"Music Industry ","u":"/Music-Industry-Special-Interest.wwbw","l":[]}, {"n":"Education for Children ","u":"/Music-Education-for-Children.wwbw","l":[]}, {"n":"Vocal Books","u":"/Vocal-Sheet-Music-Songbooks.wwbw","l":[]}, {"n":"Real Books & Fake Books","u":"/Real-Fake-Books.wwbw","l":[]}, {"n":"Concert Band Charts","u":" #","l":[]}, {"n":"Jazz Band Charts","u":" #","l":[]}, {"n":"Orchestra Charts","u":" #","l":[]}, {"n":"Digital Downloads","u":"http://wwbw.sheetmusicdirect.us/","l":[]} ]}, {"n":"Shop by Instrument","u":"#","l":[ {"n":"Flute & Piccolo","u":"/Books-Sheet-Music-Media.wwbw#pageName=department-page&N=70538+70538+76934&Nao=0&recsPerPage=20&v=g&profileCountryCode=US&profileCurrencyCode=USD","l":[]}, {"n":"Clarinet ","u":"/Books-Sheet-Music-Media.wwbw#pageName=department-page&N=70538+70538+76918&Nao=0&recsPerPage=20&v=g&profileCountryCode=US&profileCurrencyCode=USD","l":[]}, {"n":"Oboe & Bassoon ","u":"/Books-Sheet-Music-Media.wwbw#pageName=department-page&N=70538+70538+76927+76945&Nao=0&recsPerPage=20&v=g&profileCountryCode=US&profileCurrencyCode=USD","l":[]}, {"n":"Saxophone ","u":"/Books-Sheet-Music-Media.wwbw#pageName=department-page&N=70538+76935+76952+76936&Nao=0&recsPerPage=20&v=g&profileCountryCode=US&profileCurrencyCode=USD","l":[]}, {"n":"Trumpet","u":"/Books-Sheet-Music-Media.wwbw#pageName=department-page&N=70538+70538+76922&Nao=0&recsPerPage=20&v=g&profileCountryCode=US&profileCurrencyCode=USD","l":[]}, {"n":"Trombone ","u":"/Books-Sheet-Music-Media.wwbw#pageName=department-page&N=70538+70538+76921&Nao=0&recsPerPage=20&v=g&profileCountryCode=US&profileCurrencyCode=USD","l":[]}, {"n":"French Horn","u":"/Books-Sheet-Music-Media.wwbw#pageName=department-page&N=70538+70538+76923&Nao=0&recsPerPage=20&v=g&profileCountryCode=US&profileCurrencyCode=USD","l":[]}, {"n":"Euphonium & Tuba ","u":"/Books-Sheet-Music-Media.wwbw#pageName=department-page&N=70538+70538+76953+76958+76924&Nao=0&recsPerPage=20&v=g&profileCountryCode=US&profileCurrencyCode=USD","l":[]}, {"n":"Guitar ","u":"/Books-Sheet-Music-Media.wwbw#pageName=department-page&N=70538+70538+76916&Nao=0&recsPerPage=20&v=g&profileCountryCode=US&profileCurrencyCode=USD","l":[]}, {"n":"Bass Guitar","u":"/Books-Sheet-Music-Media.wwbw#pageName=department-page&N=70538+70538+76915&Nao=0&recsPerPage=20&v=g&profileCountryCode=US&profileCurrencyCode=USD","l":[]}, {"n":"Violin ","u":"/Books-Sheet-Music-Media.wwbw#pageName=department-page&N=70538+70538+76933&Nao=0&recsPerPage=20&v=g&profileCountryCode=US&profileCurrencyCode=USD","l":[]}, {"n":"Drum Set ","u":"/Books-Sheet-Music-Media.wwbw#pageName=department-page&N=70538+70538+76917&Nao=0&recsPerPage=20&v=g&profileCountryCode=US&profileCurrencyCode=USD","l":[]}, {"n":"Piano ","u":"/Books-Sheet-Music-Media.wwbw#pageName=department-page&N=70538+70538+76939&Nao=0&recsPerPage=20&v=g&profileCountryCode=US&profileCurrencyCode=USD","l":[]} ]}, {"n":"Related Products","u":"#","l":[ {"n":"Staff Paper","u":"/Blank-Staff-Paper-Tablature.wwbw","l":[]}, {"n":"Music Stands ","u":"/Music-Stands.wwbw","l":[]}, {"n":"Aebersold Play Along ","u":"/Jamey-Aebersold-Books-Sheet-Music-Media.wwbw","l":[]}, {"n":"Band Methods ","u":"/Band-Methods.wwbw","l":[]}, {"n":"Videos & DVD's ","u":"/Video-Documentaries-Performances.wwbw","l":[]}, {"n":"Notation & Recording Software ","u":"/Music-Software.wwbw","l":[]}, {"n":"Metronomes ","u":"/Metronomes.wwbw","l":[]}, {"n":"Stand Lights ","u":"/Stand-Accessories-Parts.wwbw","l":[]}, {"n":"Headphones ","u":"/Headphones.wwbw","l":[]}, {"n":"Piano Benches ","u":"/Benches-Stools.wwbw","l":[]}, {"n":"Piano Method Books ","u":"/Piano-Methods.wwbw","l":[]}, {"n":"En Espanol ","u":"/En-espanol.wwbw","l":[]} ]} ]}, {"n":"Drums & Percussion ","u":"/Drums-Percussion.wwbw","l":[ {"n":"Percussion","u":"#","l":[ {"n":"Concert Snare Drums","u":"/Concert-Snare-Drums.wwbw","l":[]}, {"n":"Mallet Keyboards ","u":"/Concert-Mallet-Percussion.wwbw","l":[]}, {"n":"Timpani","u":"/Timpani.wwbw","l":[]}, {"n":"Concert Drums ","u":"/Concert-Drums.wwbw","l":[]}, {"n":"Bells & Glockenspiels ","u":"/Orchestra-Bells-Glockenspiels.wwbw","l":[]}, {"n":"Chimes ","u":"/Concert-Tubular-Chimes.wwbw","l":[]}, {"n":"Concert Cymbals","u":"/Concert-Cymbals.wwbw","l":[]}, {"n":"Gongas ","u":"/Gongs.wwbw","l":[]}, {"n":"Marching Drums ","u":"/Marching-Percussion.wwbw","l":[]}, {"n":"Marching Cymbals ","u":"/Marching-Cymbals.wwbw","l":[]}, {"n":"Marching Drumheads ","u":"/Marching-Drum-Heads.wwbw","l":[]}, {"n":"Marching Sticks & Mallets ","u":"/Marching-Drum-Sticks-Mallets.wwbw","l":[]}, {"n":"Student Percussion ","u":"/Student-Educational-Kits.wwbw","l":[]}, {"n":"Hand & Mounted Percussion ","u":"/Concert-Hand-Mounted-Percussion.wwbw","l":[]}, {"n":"Concert Sticks ","u":"/Concert-Drum-Sticks.wwbw","l":[]}, {"n":"Keyboard Mallets ","u":"/Concert-Keyboard-Mallets.wwbw","l":[]}, {"n":"Timpani Mallets","u":"/Timpani-Mallets.wwbw","l":[]}, {"n":"Concert Percussion Hardware","u":"/Concert-Percussion-Hardware.wwbw","l":[]}, {"n":"Crotales ","u":"/Crotales.wwbw","l":[]} ]}, {"n":"Drums","u":"#","l":[ {"n":"Acoustic Drums ","u":"/Acoustic-Drum-Sets.wwbw","l":[]}, {"n":"Snare Drums","u":"/Snare-Drums.wwbw","l":[]}, {"n":"Electronic Drums ","u":"/Electronic-Drums.wwbw","l":[]}, {"n":"Hardware ","u":"/Drum-Hardware.wwbw","l":[]}, {"n":"Cymbals","u":"/Cymbals.wwbw","l":[]}, {"n":"Drumheads ","u":"/Drum-Heads.wwbw","l":[]}, {"n":"Drum Cases ","u":"/Drum-Percussion-Cases-Gig-Bags-Covers.wwbw","l":[]}, {"n":"All World Percussion ","u":"/World-Percussion.wwbw","l":[]}, {"n":"Tambourines","u":"/Tambourines.wwbw","l":[]}, {"n":"Hand Drums ","u":"/Hand-Drums.wwbw","l":[]}, {"n":"Hand-held Percussion ","u":"/Hand-Percussion.wwbw","l":[]}, {"n":"Drum Hardware ","u":"/Drum-Hardware.wwbw","l":[]}, {"n":"Drum Thrones ","u":"/Drum-Thrones.wwbw","l":[]}, {"n":"Drumsticks ","u":"/Drum-Sticks-Mallets.wwbw","l":[]}, {"n":"Drumheads ","u":"/Drum-Heads.wwbw","l":[]}, {"n":"Practice Pads ","u":"/Drum-Practice-Pads.wwbw","l":[]}, {"n":"Drum Keys & Tuning Tools ","u":"/Drum-Keys-Tuning-Tools.wwbw","l":[]}, {"n":"Badges & Dampening Devices ","u":"/Impact-Badges-Dampening-Devices.wwbw","l":[]} ]}, {"n":"Top Brands","u":"#","l":[ {"n":"Zildjian ","u":"/Zildjian.wwbw","l":[]}, {"n":"Yamaha ","u":"/Yamaha-Drums-Percussion.wwbw","l":[]}, {"n":"Pearl ","u":"/Pearl.wwbw","l":[]}, {"n":"Adams ","u":"/Adams.wwbw","l":[]}, {"n":"Ludwig ","u":"/Ludwig.wwbw","l":[]}, {"n":"Innovative Percussion ","u":"/Innovative-Percussion.wwbw","l":[]}, {"n":"Vic Firth ","u":"/Vic-Firth.wwbw","l":[]}, {"n":"Remo ","u":"/Remo.wwbw","l":[]}, {"n":"Evans ","u":"/Evans.wwbw","l":[]}, {"n":"Black Swamp","u":"/Black-Swamp.wwbw","l":[]}, {"n":"Sabian ","u":"/Sabian.wwbw","l":[]}, {"n":"LP ","u":"/LP.wwbw","l":[]}, {"n":"Roland ","u":"/Roland-Drums-Percussion.wwbw","l":[]}, {"n":"DW ","u":"/DW.wwbw","l":[]}, {"n":"Mapex ","u":"/Mapex.wwbw","l":[]}, {"n":"Sound Percussion Labs ","u":"/Sound-Percussion-Labs.wwbw","l":[]}, {"n":"Gibralter ","u":"/Gibraltar-Drums-Percussion.wwbw","l":[]} ]} ]}, {"n":"Keyboards & Midi ","u":"/Keyboards-MIDI.wwbw","l":[ {"n":"Top Categories","u":"#","l":[ {"n":"Shop All Keyboards ","u":"/Keyboards-MIDI.wwbw","l":[]}, {"n":"Digital Pianos ","u":"/Home-Digital-Pianos.wwbw","l":[]}, {"n":"Stage Pianos ","u":"/Stage-Digital-Pianos.wwbw","l":[]}, {"n":"Workstations ","u":"/Keyboard-Workstations.wwbw","l":[]}, {"n":"Synthesizers ","u":"/Synthesizers.wwbw","l":[]}, {"n":"Organs ","u":"/organs.wwbw","l":[]}, {"n":"Portable Keyboards ","u":"/Portable-Arranger-Keyboards.wwbw","l":[]}, {"n":"Sound Modules ","u":"/Sound-Modules.wwbw","l":[]}, {"n":"Production & Groove","u":"/Production-Groove.wwbw","l":[]}, {"n":"Controllers","u":"/MIDI-Controllers.wwbw","l":[]}, {"n":"Keyboard Packages ","u":"/Keyboard-MIDI-Packages.wwbw","l":[]}, {"n":"All Software ","u":"/Music-Software.wwbw","l":[]}, {"n":"Notation Software ","u":"/Notation-Software.wwbw","l":[]}, {"n":"DAW Software ","u":"/DAW-Software.wwbw","l":[]}, {"n":"Virtual Instrument Software","u":"/Virtual-Instruments-Software.wwbw","l":[]}, {"n":"Sound Libraries","u":"/Sound-Libraries-Loops-Refills.wwbw","l":[]}, {"n":"Audio Interfaces ","u":"/Audio-Interfaces.wwbw","l":[]} ]}, {"n":"Related Products","u":"#","l":[ {"n":"Benches","u":"/Benches-Stools.wwbw","l":[]}, {"n":"Amplifiers ","u":"/Keyboard-Amplifiers-Monitors.wwbw","l":[]}, {"n":"Stands ","u":"/Keyboard-Stands-Racks.wwbw","l":[]}, {"n":"Pedals ","u":"/Keyboard-Sustain-Volume-Expression-Pedals.wwbw","l":[]}, {"n":"Cases & Gig Bags ","u":"/Keyboard-Instrument-Cases-Gig-Bags-Covers.wwbw","l":[]}, {"n":"Metronomes ","u":"/Metronomes.wwbw","l":[]}, {"n":"Music Stands ","u":"/Music-Stands.wwbw","l":[]}, {"n":"Cables ","u":"/Instrument-Cables.wwbw","l":[]}, {"n":"Piano Methods ","u":"/Piano-Methods.wwbw","l":[]}, {"n":"Keyboard Books ","u":"/Books-Sheet-Music-Media.wwbw#pageName=department-page&N=70538+70538+76939&Nao=0&recsPerPage=20&v=g&profileCountryCode=US&profileCurrencyCode=USD","l":[]}, {"n":"Accordians ","u":"/Accordions.wwbw","l":[]}, {"n":"iOS products ","u":"/iOS-Devices.wwbw","l":[]}, {"n":"Headphones ","u":"/Headphones.wwbw","l":[]}, {"n":"Melodicas ","u":"/Melodicas.wwbw","l":[]} ]}, {"n":"Top Brands","u":"#","l":[ {"n":"Yamaha ","u":"/Yamaha-Keyboards-MIDI.wwbw","l":[]}, {"n":"Roland ","u":"/Roland-Keyboards-MIDI.wwbw","l":[]}, {"n":"Korg ","u":"/Korg-Keyboards-MIDI.wwbw","l":[]}, {"n":"Williams ","u":"/Williams.wwbw","l":[]}, {"n":"Cascio ","u":"/cascio.wwbw","l":[]}, {"n":"Suzuki ","u":"/Suzuki-Keyboards-MIDI.wwbw","l":[]}, {"n":"Akai ","u":"/Akai.wwbw","l":[]}, {"n":"Nord ","u":"/Nord.wwbw","l":[]}, {"n":"Kurzweil ","u":"/Kurzweil.wwbw","l":[]}, {"n":"Kawai ","u":"/Kawai.wwbw","l":[]}, {"n":"Novation ","u":"/Novation.wwbw","l":[]}, {"n":"Hammond","u":"/Hammond.wwbw","l":[]}, {"n":"Native Instruments ","u":"/Native-Instruments-Keyboards-MIDI.wwbw","l":[]} ]} ]}, {"n":"Classroom & Kids ","u":"/Classroom-Kids.wwbw","l":[ {"n":"Top Categories","u":"#","l":[ {"n":"Recorders ","u":"/Classroom-Recorders.wwbw","l":[]}, {"n":"Orff Instruments ","u":"/Orff-Instruments.wwbw","l":[]}, {"n":"Rhythm Instruments ","u":"/Classroom-Rhythm-Instruments.wwbw","l":[]}, {"n":"Tuned Percussion ","u":"/Classroom-Tuned-Percussion.wwbw","l":[]}, {"n":"Boomwhackers ","u":"/Boomwhackers.wwbw","l":[]}, {"n":"Keyboard Labs ","u":"/Keyboard-Packages.wwbw","l":[]}, {"n":"Music Folios & Storage","u":"#","l":[]}, {"n":"Risers & Platforms","u":"#","l":[]}, {"n":"Instrument Storage","u":"#","l":[]}, {"n":"Classroom Games","u":"/Classroom-Games.wwbw","l":[]}, {"n":"Whiteboards","u":"/Whiteboards-Chalkboards.wwbw","l":[]}, {"n":"Batons ","u":"/Batons-Arrangers.wwbw","l":[]}, {"n":"All Classroom Aids ","u":"/Classroom-Aids.wwbw","l":[]} ]}, {"n":"Classroom Music","u":"#","l":[ {"n":"All Classroom Music Books ","u":"/Music-Education-for-Children.wwbw","l":[]}, {"n":"Shows & Group Activities ","u":"/Group-Activities-Shows.wwbw","l":[]}, {"n":"Songbooks & Singalongs ","u":"/Songbooks-Singalongs.wwbw","l":[]}, {"n":"World & Folk Music ","u":"/World-Folk-Music-Education-for-Children.wwbw","l":[]}, {"n":"Teaching Aids & Reference ","u":"/Music-Teaching-Aides-Reference.wwbw","l":[]}, {"n":"General Music ","u":"/General-Music-Collections.wwbw","l":[]}, {"n":"Music & Movement ","u":"/Music-Movement-Education-for-Children.wwbw","l":[]}, {"n":"Rhythm & Pitch Education ","u":"/Rhythm-Pitch-Education-for-Children.wwbw","l":[]}, {"n":"Music History for Children ","u":"/History-Composers-Education-for-Children.wwbw","l":[]}, {"n":"Recorder Music ","u":"/Books-Sheet-Music-Media.wwbw#pageName=department-page&N=70538+76932&Nao=0&recsPerPage=20&v=g&profileCountryCode=US&profileCurrencyCode=USD","l":[]}, {"n":"Music for Orff Instruments ","u":"/Books-Sheet-Music-Media.wwbw#pageName=department-page&N=70538+70538+76950&Nao=0&recsPerPage=20&v=g&profileCountryCode=US&profileCurrencyCode=USD","l":[]}, {"n":"Boomwhacker Music ","u":"/Songbooks-Singalongs.wwbw?N=72121#narrowSideBar","l":[]} ]}, {"n":"Top Brands","u":"#","l":[ {"n":"Lyons ","u":"/Lyons.wwbw","l":[]}, {"n":"Sonor ","u":"/Sonor-Classroom-Kids.wwbw","l":[]}, {"n":"Studio 49 ","u":"/Studio-49-Classroom-Kids.wwbw","l":[]}, {"n":"Yamaha ","u":"/Yamaha-Classroom-Kids.wwbw","l":[]}, {"n":"Boomwhackers ","u":"/BOOMWHACKERS.wwbw","l":[]}, {"n":"Rhythm Band","u":"/Rhythm-Band-Classroom-Kids.wwbw","l":[]}, {"n":"Nino ","u":"/Nino-Classroom-Kids.wwbw","l":[]}, {"n":"Remo ","u":"/Remo=Classroom-Kids.wwbw","l":[]}, {"n":"Suzuki ","u":"/Suzuki-Classroom-Kids.wwbw","l":[]}, {"n":"Hohner ","u":"/Hohner-Classroom-Kids.wwbw","l":[]}, {"n":"Midwest Folding Products ","u":"/Midwest-Classroom-Kids.wwbw","l":[]} ]} ]}, {"n":"Guitars & Folk ","u":"/Guitars.wwbw","l":[ {"n":"Top Categories","u":"#","l":[ {"n":"Shop All Guitars ","u":"/Guitars.wwbw","l":[]}, {"n":"Shop All Bass Guitars ","u":"/Bass.wwbw","l":[]}, {"n":"Electric Guitars ","u":"/Electric-Guitars.wwbw","l":[]}, {"n":"Acoustic Guitars ","u":"/Acoustic-Guitars.wwbw","l":[]}, {"n":"Classical & Nylon Guitars ","u":"/Classical-Nylon-Guitars.wwbw","l":[]}, {"n":"Guitar Packages","u":"/Guitar-Value-Packages.wwbw","l":[]}, {"n":"Electric Basses","u":"/Electric-Bass.wwbw","l":[]}, {"n":"Electric Upright Basses","u":"/Electric-Upright-Bass.wwbw","l":[]}, {"n":"Acoustic Basses","u":"http://tl2-www.wwbw.com/Acoustic-Bass.wwbw","l":[]}, {"n":"Folk Instruments ","u":"/Folk-Traditional-Instruments.wwbw","l":[]}, {"n":"Ukuleles ","u":"/Ukuleles.wwbw","l":[]}, {"n":"Banjos ","u":"/Banjos.wwbw","l":[]}, {"n":"Mandolins ","u":"/Mandolins.wwbw","l":[]}, {"n":"Harmonics ","u":"/Harmonicas.wwbw","l":[]}, {"n":"Accordions ","u":"/Accordions.wwbw","l":[]} ]}, {"n":"Related Categories","u":"#","l":[ {"n":"Guitar Amps","u":"/Guitar-Amplifiers.wwbw","l":[]}, {"n":"Guitar Strings ","u":"/Guitar-Strings.wwbw","l":[]}, {"n":"Guitar Stands ","u":"/Guitar-Stands-Wall-Hangers.wwbw","l":[]}, {"n":"Guitar Cases ","u":"/Stringed-Instrument-Cases-Gig-Bags-Covers.wwbw","l":[]}, {"n":"Guitar Straps ","u":"/Straps-Strap-Locks.wwbw","l":[]}, {"n":"Bass Amps ","u":"/Bass-Amplifiers.wwbw","l":[]}, {"n":"Bass Strings ","u":"/Bass-Guitar-Strings.wwbw","l":[]}, {"n":"Bass Cases ","u":"/Bass-Guitar-Cases-Gig-Bags.wwbw","l":[]}, {"n":"Cables ","u":"/instrument-cables.wwbw","l":[]}, {"n":"Guitar Pickups & Parts ","u":"/Fretted-Instrument-Accessories-Parts.wwbw","l":[]}, {"n":"Guitar Music ","u":"/Books-Sheet-Music-Media.wwbw#pageName=department-page&N=70538+70538+76916&Nao=0&recsPerPage=20&v=g&profileCountryCode=US&profileCurrencyCode=USD","l":[]}, {"n":"Bass Guitar Music ","u":"/Books-Sheet-Music-Media.wwbw#pageName=department-page&N=70538+70538+76915&Nao=0&recsPerPage=20&v=g&profileCountryCode=US&profileCurrencyCode=USD","l":[]}, {"n":"Clothing & Collectibles","u":"/Lifestyle.wwbw","l":[]} ]}, {"n":"Top Brands","u":"#","l":[ {"n":"Fender ","u":"/Fender.wwbw","l":[]}, {"n":"Yamaha ","u":"/Yamaha-Guitar.wwbw","l":[]}, {"n":"Ibanez ","u":"/Ibanez.wwbw","l":[]}, {"n":"Taylor ","u":"/Taylor.wwbw","l":[]}, {"n":"Martin ","u":"/Martin.wwbw","l":[]}, {"n":"Epiphone ","u":"/Epiphone.wwbw","l":[]}, {"n":"Gibson ","u":"/Gibson.wwbw","l":[]}, {"n":"Squier ","u":"/Squier.wwbw","l":[]}, {"n":"ESP","u":"/ESP.wwbw","l":[]}, {"n":"Takamine ","u":"/Takamine.wwbw","l":[]}, {"n":"Schecter ","u":"/Schecter.wwbw","l":[]}, {"n":"Paul Reed Smith","u":"/Paul-Reed-Smith.wwbw","l":[]} ]} ]}, {"n":"Amps & Effects ","u":"/Amplifiers-Effects.wwbw","l":[ {"n":"Amp Categories","u":"#","l":[ {"n":"All Guitar Amps","u":"/Guitar-Amplifiers.wwbw","l":[]}, {"n":"Guitar Combo Amps ","u":"/Combo-Guitar-Amplifiers.wwbw","l":[]}, {"n":"Guitar Heads ","u":"/Guitar-Amplifier-Heads.wwbw","l":[]}, {"n":"Guitar Cabinets","u":"/Guitar-Amplifier-Cabinets.wwbw","l":[]}, {"n":"All Bass Amps ","u":"/Bass-Amplifiers.wwbw","l":[]}, {"n":"Bass Combo Amps","u":"/Bass-Combo-Amplifiers.wwbw","l":[]}, {"n":"Related in Amps","u":"#","l":[]}, {"n":"Footswitches ","u":"/Amplifier-Footswitches.wwbw","l":[]}, {"n":"Instrument Cables ","u":"/instrument-cables.wwbw","l":[]}, {"n":"Stands ","u":"/Amplifier-Stands.wwbw","l":[]}, {"n":"Cases & Covers ","u":"/Amplifier-Covers-Cases.wwbw","l":[]}, {"n":"Amplifier Parts","u":"/Amplifier-Parts.wwbw","l":[]}, {"n":"Hearing Protection ","u":"/Hearing-Protection.wwbw","l":[]} ]}, {"n":"Effect Categories","u":"#","l":[ {"n":"All Effects","u":"/Effects.wwbw","l":[]}, {"n":"Guitar Pedals ","u":"/Effects-Pedals.wwbw","l":[]}, {"n":"Bass Pedals","u":"/Bass-Effects-Pedals.wwbw","l":[]}, {"n":"Multi-Effects Pedals ","u":"/Multi-Effects-Pedals.wwbw","l":[]}, {"n":"Volume Pedals ","u":"/Volume-Expression-Effects-Pedals.wwbw","l":[]}, {"n":"Pedalboards","u":"/Pedalboards.wwbw","l":[]}, {"n":"Related in Effects","u":"#","l":[]}, {"n":"Power Supplies ","u":"/Amplifiers-Effects-Power-Supplies.wwbw","l":[]}, {"n":"Connector Cables ","u":"/instrument-cables.wwbw","l":[]}, {"n":"Pedal Tuners ","u":"/pedal-tuner.wwbw","l":[]}, {"n":"Rack Cases ","u":"/Rackmount-Cases.wwbw","l":[]}, {"n":"Portable Recorders ","u":"/Portable-Field-Recorders.wwbw","l":[]}, {"n":"Utility Cases ","u":"/Utility-Gear-Cases-Bags-Covers.wwbw","l":[]} ]}, {"n":"Top Brands","u":"#","l":[ {"n":"Fender ","u":"/Fender-Amplifiers-Effects.wwbw","l":[]}, {"n":"Marshall ","u":"/Marshall-Amplifiers-Effects.wwbw","l":[]}, {"n":"Boss ","u":"/Boss-Amplifiers-Effects.wwbw","l":[]}, {"n":"Vox","u":"/Vox-Amplifiers-Effects.wwbw","l":[]}, {"n":"Peavey ","u":"/Peavey-Amplifiers-Effects.wwbw","l":[]}, {"n":"Acoustic ","u":"/Acoustic1-Amplifiers-Effects.wwbw","l":[]}, {"n":"Gallien-Krueger Gallien-Krueger-Amplifiers-Effects.wwbw","l":[]}, {"n":"Ibanez ","u":"/Ibanez-Amplifiers-Effects.wwbw","l":[]}, {"n":"Markbass ","u":"/Markbass-Amplifiers-Effects.wwbw","l":[]}, {"n":"MXR","u":"/MXR-Amplifiers-Effects.wwbw","l":[]}, {"n":"Orange Amplifiers ","u":"/Orange-Amplifiers-Amplifiers-Effects.wwbw","l":[]}, {"n":"Roland ","u":"/Roland-Amplifiers-Effects.wwbw","l":[]} ]} ]}, {"n":"Pro Audio ","u":"/Pro-Audio.wwbw","l":[ {"n":"Top Categories","u":"#","l":[ {"n":"Wireless Systems ","u":"/Wireless-Systems.wwbw","l":[]}, {"n":"Microphones","u":"/Microphones.wwbw","l":[]}, {"n":"PA Speakers","u":"/PA-Speakers.wwbw","l":[]}, {"n":"Subwoofers ","u":"/Stage-Subwoofers.wwbw","l":[]}, {"n":"Power Amps ","u":"/Live-Power-Amplifiers.wwbw","l":[]}, {"n":"Mixers ","u":"/Mixers.wwbw","l":[]}, {"n":"Live Sound Packages","u":"/Live-Sound-Packages.wwbw","l":[]}, {"n":"Recording Gear ","u":"/Recording-Gear.wwbw","l":[]}, {"n":"iOS Products ","u":"/iOS-Devices.wwbw","l":[]}, {"n":"Software ","u":"/Music-Software.wwbw","l":[]}, {"n":"Lighting & Stage Effects ","u":"/Lighting-Stage-Effects.wwbw","l":[]}, {"n":"DJ Gear","u":"/DJ-Gear.wwbw","l":[]}, {"n":"Signal Processors ","u":"/Signal-Processors.wwbw","l":[]} ]}, {"n":"Related Categories","u":"#","l":[ {"n":"Notation Software ","u":"/Notation-Software.wwbw","l":[]}, {"n":"Headphones ","u":"/Headphones.wwbw","l":[]}, {"n":"Audio Interfaces ","u":"/Audio-Interfaces.wwbw","l":[]}, {"n":"Studio Furniture ","u":"/Studio-Furniture.wwbw","l":[]}, {"n":"Microphone Stands ","u":"/Microphone-Stands.wwbw","l":[]}, {"n":"Speaker Stands ","u":"/Monitor-Speaker-Stands-Brackets.wwbw","l":[]}, {"n":"Rackmount Cases","u":"/Rackmount-Cases.wwbw","l":[]}, {"n":"Stage Accessories ","u":"/Stage-Accessories.wwbw","l":[]}, {"n":"Speaker Cases & Covers ","u":"/Speaker-Cases-Gig-Bags-Covers.wwbw","l":[]}, {"n":"Computers ","u":"/Computers-Peripherals.wwbw","l":[]}, {"n":"Consumer Electronics ","u":"/Consumer-Electronics.wwbw","l":[]} ]}, {"n":"Top Brands","u":"#","l":[ {"n":"Shure ","u":"/Shure.wwbw","l":[]}, {"n":"Behringer ","u":"/Behringer.wwbw","l":[]}, {"n":"Audio-Technica ","u":"/Audio-Technica.wwbw","l":[]}, {"n":"Yamaha ","u":"/Yamaha-Pro-Audio.wwbw","l":[]}, {"n":"Sennheiser ","u":"/Sennheiser.wwbw","l":[]}, {"n":"American DJ","u":"/American-DJ.wwbw","l":[]}, {"n":"Audix ","u":"/Audix.wwbw","l":[]}, {"n":"Chauvet","u":"/Chauvet.wwbw","l":[]}, {"n":"Electro-Voice ","u":"/Electro-Voice.wwbw","l":[]}, {"n":"IK Multimedia ","u":"/IK-Multimedia.wwbw","l":[]}, {"n":"JBL","u":"/JBL.wwbw","l":[]}, {"n":"Nady ","u":"/Nady.wwbw","l":[]}, {"n":"Mackie ","u":"/Mackie.wwbw","l":[]}, {"n":"Roland ","u":"/Roland-Pro-Audio.wwbw","l":[]}, {"n":"Harbinger ","u":"/Harbinger.wwbw","l":[]} ]} ]} ]}, {"n":"Clearance Center","u":"/Clearance.wwbw","l":[ {"n":"Woodwinds","u":"/Clearance.wwbw?N=70437","l":[ {"n":"Clarinets","u":"/Clearance.wwbw?N=70438","l":[]}, {"n":"Saxophones","u":"/Clearance.wwbw?N=70473","l":[]}, {"n":"Flutes & Piccolos","u":"/Clearance.wwbw?N=70460","l":[]}, {"n":"Woodwind Accessories","u":"/Clearance.wwbw?N=70492","l":[]} ]}, {"n":"Brass Instruments","u":"/Clearance.wwbw?N=70250","l":[]}, {"n":"Orchestral Strings","u":"/Clearance.wwbw?N=70905","l":[]}, {"n":"Accessories","u":"/Clearance.wwbw?N=71042","l":[ {"n":"Strings","u":"/Clearance.wwbw?N=71043","l":[]}, {"n":"Cables & Snakes","u":"/Clearance.wwbw?N=71256","l":[]}, {"n":"Cases & Gig Bags","u":"/Clearance.wwbw?N=71100","l":[]}, {"n":"Stands & Racks","u":"/Clearance.wwbw?N=71198","l":[]}, {"n":"Tuners & Metronomes","u":"/Clearance.wwbw?N=71301","l":[]}, {"n":"Picks","u":"/Clearance.wwbw?N=500689","l":[]}, {"n":"Straps","u":"/Clearance.wwbw?N=500694","l":[]}, {"n":"Guitar Pickups","u":"/Clearance.wwbw?N=500708","l":[]} ]}, {"n":"Books, Sheet Music & Media","u":"/Clearance.wwbw?N=70538","l":[]}, {"n":"Drums & Percussion","u":"/Clearance.wwbw?N=70129","l":[ {"n":"Acoustic Drums","u":"/Clearance.wwbw?N=70130","l":[]}, {"n":"Electronic Drums","u":"/Clearance.wwbw?N=70142","l":[]}, {"n":"Cymbals","u":"/Clearance.wwbw?N=70155","l":[]}, {"n":"Drum Accessories","u":"/Clearance.wwbw?N=70163","l":[]}, {"n":"Drum Hardware","u":"/Clearance.wwbw?N=70190","l":[]}, {"n":"World Percussion","u":"/Clearance.wwbw?N=70207","l":[]}, {"n":"Concert Percussion","u":"/Clearance.wwbw?N=70870","l":[]}, {"n":"Marching Percussion","u":"/Clearance.wwbw?N=71433","l":[]} ]}, {"n":"Classroom & Kids","u":"/Clearance.wwbw?N=71697","l":[]}, {"n":"Marching Band","u":"/Clearance.wwbw?N=71432","l":[]}, {"n":"Keyboards & MIDI","u":"/Clearance.wwbw?N=70088","l":[]}, {"n":"Folk & Traditional Instruments","u":"/Clearance.wwbw?N=71739","l":[]}, {"n":"Guitars","u":"/Clearance.wwbw?N=70064","l":[ {"n":"Electric Guitars","u":"/Clearance.wwbw?N=70065","l":[]}, {"n":"Acoustic Guitars","u":"/Clearance.wwbw?N=70072","l":[]}, {"n":"Acoustic/Electric Guitars ","u":"/hot-buys?pageName=deal-center&N=80993+70072+4294963170","l":[]}, {"n":"Classical/Nylon Guitars","u":"/Clearance.wwbw?N=70079","l":[]} ]}, {"n":"Bass","u":"/Clearance.wwbw?N=70115","l":[]}, {"n":"Amplifiers & Effects","u":"/Clearance.wwbw?N=70368","l":[ {"n":"Amplifiers ","u":"/Clearance.wwbw?N=70369","l":[]}, {"n":"Effects","u":"/Clearance.wwbw?N=70414","l":[]} ]}, {"n":"Pro Audio","u":"/Clearance.wwbw?N=71482","l":[ {"n":"Live Sound","u":"/Clearance.wwbw?N=71483","l":[]}, {"n":"Microphones","u":"/Clearance.wwbw?N=71602","l":[]}, {"n":"Wireless Systems ","u":"/Clearance.wwbw?N=71621","l":[]}, {"n":"Recording","u":"/Clearance.wwbw?N=71498","l":[]}, {"n":"iOS Devices","u":"/Clearance.wwbw?N=71646","l":[]}, {"n":"DJ Gear","u":"/Clearance.wwbw?N=71530","l":[]}, {"n":"Lighting & Stage Effects","u":"/Clearance.wwbw?N=71575","l":[]}, {"n":"Signal Processors","u":"/Clearance.wwbw?N=71557","l":[]}, {"n":"Mixers","u":"/Clearance.wwbw?N=71590","l":[]}, {"n":"Music Software","u":"/Clearance.wwbw?N=71656","l":[]}, {"n":"Headphones","u":"/Clearance.wwbw?N=71548","l":[]} ]}, {"n":"Apparel & Collectibles","u":"/Clearance.wwbw?N=70978","l":[]} ]}, {"n":"Open Box","u":"/Open-Box.wwbw","l":[ {"n":"Woodwinds","u":"/Open-Box-Woodwinds.wwbw","l":[ {"n":"Clarinets","u":"/Open-Box-Clarinets.wwbw","l":[]}, {"n":"Saxophones","u":"/Open-Box-Saxophones.wwbw","l":[]}, {"n":"Flutes & Piccolos","u":"/Open-Box-Flutes-Piccolos.wwbw","l":[]}, {"n":"Woodwind Accessories","u":"/Open-Box-Woodwind-Accessories.wwbw","l":[]} ]}, {"n":"Brass Instruments","u":"/Open-Box-Brass-Instruments.wwbw","l":[]}, {"n":"Orchestral Strings","u":"/Open-Box-Orchestral-Strings.wwbw","l":[]}, {"n":"Drums & Percussion","u":"/Open-Box-Drums-Percussion.wwbw","l":[ {"n":"Acoustic Drums","u":"/Open-Box-Acoustic-Drums.wwbw","l":[]}, {"n":"Electronic Drums","u":"/Open-Box-Electronic-Drums.wwbw","l":[]}, {"n":"Cymbals","u":"/Open-Box-Cymbals.wwbw","l":[]}, {"n":"Drum Accessories","u":"/Open-Box-Drum-Accessories.wwbw","l":[]}, {"n":"Drum Hardware","u":"/Open-Box-Drum-Hardware.wwbw","l":[]}, {"n":"World Percussion","u":"/Open-Box-World-Percussion.wwbw","l":[]}, {"n":"Concert Percussion","u":"/Open-Box-Concert-Percussion.wwbw","l":[]}, {"n":"Marching Percussion","u":"/Open-Box-Marching-Percussion.wwbw","l":[]} ]}, {"n":"Classroom & Kids","u":"/Open-Box-Classroom-Kids.wwbw","l":[]}, {"n":"Marching Band","u":"/Open-Box-Marching-Band.wwbw","l":[]}, {"n":"Keyboards & MIDI","u":"/Open-Box-Keyboards-MIDI.wwbw","l":[]}, {"n":"Folk & Traditional Instruments","u":"/Open-Box-Folk-Traditional-Instruments.wwbw","l":[]}, {"n":"Guitars","u":"/Open-Box-Guitars.wwbw","l":[ {"n":"Electric Guitars","u":"/Open-Box-Electric-Guitars.wwbw","l":[]}, {"n":"Acoustic Guitars","u":"/Open-Box-Acoustic-Guitars.wwbw","l":[]}, {"n":"Acoustic/Electric Guitars","u":"/Open-Box-Acoustic-Guitars.wwbw?pageName=category-page&N=70072+70050+80993","l":[]}, {"n":"Classical/Nylon Guitars","u":"/Open-Box-Classical-Nylon-Guitars.wwbw","l":[]} ]}, {"n":"Bass","u":"/Open-Box-Bass.wwbw","l":[]}, {"n":"Amplifiers & Effects","u":"/Open-Box-Amplifiers-Effects.wwbw","l":[ {"n":"Amplifiers ","u":"/Open-Box-Amplifiers.wwbw","l":[]}, {"n":"Effects","u":"/Open-Box-Effects.wwbw","l":[]} ]}, {"n":"Pro Audio","u":"/Open-Box-Pro-Audio.wwbw","l":[ {"n":"Live Sound","u":"/Open-Box-Live-Sound.wwbw","l":[]}, {"n":"Microphones","u":"/Open-Box-Microphones.wwbw","l":[]}, {"n":"Wireless Systems ","u":"/Open-Box-Wireless-Systems.wwbw","l":[]}, {"n":"Recording","u":"/Open-Box-Recording-Gear.wwbw","l":[]}, {"n":"iOS Devices","u":"/Open-Box-iOS-Devices.wwbw","l":[]}, {"n":"DJ Gear","u":"/Open-Box-DJ-Gear.wwbw","l":[]}, {"n":"Lighting & Stage Effects","u":"/Open-Box-Lighting-Stage-Effects.wwbw","l":[]}, {"n":"Signal Processors","u":"/Open-Box-Signal-Processors.wwbw","l":[]}, {"n":"Mixers","u":"/Open-Box-Mixers.wwbw","l":[]}, {"n":"Headphones","u":"/Open-Box-Headphones.wwbw","l":[]} ]}, {"n":"Accessories","u":"/Open-Box-Accessories.wwbw","l":[ {"n":"Cables & Snakes","u":"/Open-Box-Cables-Snakes.wwbw","l":[]}, {"n":"Cases & Gig Bags","u":"/Open-Box-Cases-Gig-Bags-Covers.wwbw","l":[]}, {"n":"Stands & Racks","u":"/Open-Box-Stands-Racks.wwbw","l":[]}, {"n":"Tuners & Metronomes","u":"/Open-Box-Tuners-Metronomes.wwbw","l":[]}, {"n":"Guitar Pickups","u":"/Open-Box-Guitar-Pickups-Parts.wwbw","l":[]} ]} ], "disableForEducator":1}, {"n":"Private Reserve","u":"/private-reserve-instruments","l":[ {"n":"Electric Guitars","u":"/private-reserve-instruments?N=70065","l":[]}, {"n":"Acoustic Guitars","u":"/private-reserve-instruments?N=70072","l":[]}, {"n":"Acoustic/Electric Guitars","u":"/private-reserve-instruments?pageName=collection-page&N=80993+70072+4294963170","l":[]}, {"n":"Amplifiers","u":"/private-reserve-instruments?N=70368","l":[]}, {"n":"Bass Guitars","u":"/private-reserve-instruments?N=70115","l":[]}, {"n":"Folk & Traditional Instruments","u":"/private-reserve-instruments?N=71739","l":[]} ], "dontShow":1}, {"n":"iOS Store","u":"/iOS-Devices.wwbw","l":[], "dontShow":1}, {"n":"DJ Store","u":"/pages/dj-store","l":[], "dontShow":1}, {"n":"Beginner Store","u":"/pages/beginner-store","l":[], "dontShow":1}, {"n":"Educator","u":"/pages/educators","l":[], "disableForInternational":1}, {"n":"The Music Room","u":"/the-music-room","l":[], "external":1}, {"n":"My Account","u":"/myaccount/overview", "ssl":1, "noViewAll":1, "l":[ {"n":"Account Overview","u":"/myaccount/overview", "ssl":1}, {"n":"Order History/Tracking","u":"/myaccount/order/history", "ssl":1}, {"n":"Digital Purchases","u":"/myaccount/order/digital", "ssl":1}, {"n":"Name, Email & Password","u":"/myaccount/edit", "ssl":1}, {"n":"Address Book","u":"/myaccount/address", "ssl":1}, {"n":"Payment Methods","u":"/myaccount/payment", "ssl":1}, {"n":"First Chair Rewards","u":"/myaccount/firstchairrewards/", "ssl":1, "fcrNavId":1}, {"n":"Manage My Wish Lists","u":"/myaccount/wishlists", "ssl":1}, {"n":"Find a Wish list","u":"/wishlists/searchresult", "ssl":1}, {"n":"Subscriptions","u":"/myaccount/subscriptions", "ssl":1}, {"n":"Educator Login","u":"/account/mobile/evaluateEducator.jsp", "educatorLoggedInOnly":1}, {"n":"Sign Out","u":"/account/mobile/logout.jsp", "loggedInOnly":1} ]} ]}